We found the local Dog Guard dealer serving your area.
Dog Guard of Maryland
Website: http://www.dogguardmaryland.com
Phone: (301) 401-5425
Email: dogguardmaryland@gmail.com
Owner: Daugherty, Skip
4004 Petersville Rd., Knoxville, MD 21758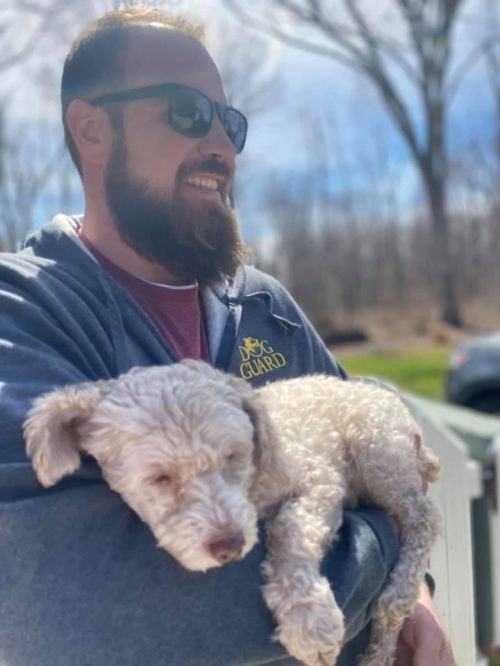 Welcome to Dog Guard of Maryland. Hello. My name is Skip Daugherty and I am a certified Dog Guard dealer proudly serving Frederick, Howard and Montgomery counties in Maryland. For the past 11 years, your pet's safety has been Dog Guard of Maryland's number one priority, with customer service being a close second. We offer a quality product that comes with an excellent warranty and product support from the manufacturer. This provides me and you with piece of mind that simply can't be matched by our competitors, which is why I chose Dog Guard and so should you.
In addition to a high quality, versatile product line, Dog Guard of Maryland offers hands-on training for you and your pet. At the completion of each installation, we take the time to ensure you and your pet are comfortable with the system and how it works. By following our recommendations and training methods, you can be sure that your pet will remain where they belong….home! However, should you have questions or issues, know that I am always just a phone call away.
Not only is Dog Guard of Maryland the best choice for your pet's safety and your satisfaction, it is typically a fraction of the cost of traditional fencing and requires very little maintenance. No more staining, painting and weed eating….no more unsightly above-ground fencing and obstructed views. A Dog Guard system is a quicker, more cost effective, low maintenance solution for keeping your pet happy, healthy and safe at home.
Please keep us in mind for all your pet-containment needs. Visit our website and see what your neighbors are saying about us!
Contact Us
Serving the following areas:
Frederick County, MD
Howard County, MD
Montgomery County, MD
Washington County, MD
Clarke County, VA
Fairfax County, VA
Fauquier County, VA
Frederick County, VA
Loudoun County, VA
Prince William County, VA
Fairfax city, VA
Manassas city, VA
Berkeley County, WV
Jefferson County, WV

(Frederick County South of I 70)