We found the local Dog Guard dealer serving your area.
Dog Guard of RI and Southern MA
Website: https://www.northeastdogguard.com/
Phone: (401) 955-8955
Email: ken@northeastdogguard.com
Owner: Mason, Ken
3 Cynthia Dr. Johnston, RI 02919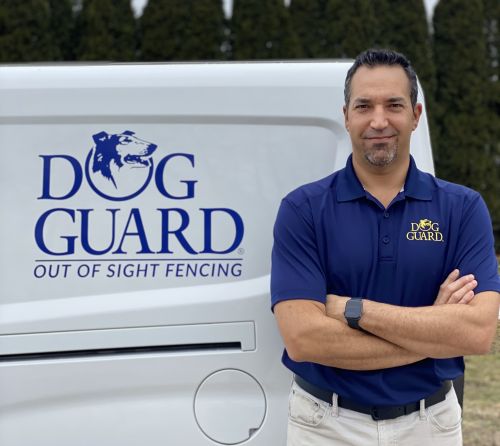 Welcome to Dog Guard of RI and Southern MA, LLC, I am Ken Mason owner, authorized dealer, and installer for Dog Guard out of sight fencing serving RI and southeastern MA counties.
Here at Dog Guard we know your pets are family. It is our goal to provide your dog with the freedom and joy to run and play within your yard. I will work with you to design the right solution to suit your needs, along with providing you with the peace of mind knowing your dog is safely contained in the yard. Dog Guard of RI and Southern MA provides sales, service, and installation of a variety of pet containment products.
Quality, Service, and Integrity are always first! Our goal is 100% customer satisfaction!
We want every customer to be delighted and feel confident with us, the system, and with their investment.
Financing Available
Contact Us
Serving the following areas:
Hartford County, CT
Barnstable County, MA
Bristol County, MA
Dukes County, MA
Hampden County, MA
Hampshire County, MA
Plymouth County, MA
Bristol County, RI
Newport County, RI
Providence County, RI