We found the local Dog Guard dealer serving your area.
Dog Guard of Central Ohio
Website: https://www.dogguardofcentralohio.com
Phone: (740) 270-4725
Email: dogguardofcentralohio@gmail.com
Owner: Snedegar, Cindy & Richard
186 Circle Drive, Enta, OH 43062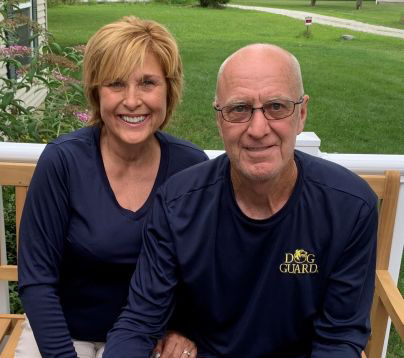 Let me introduce ourselves, we are Richard and Cindy Snedegar and are the owners of Dog Guard of Central Ohio which was established February 2018. We are a family owned and operated distributorship located in Pataskala Ohio.  We became dealers after years of training, rescue/rehoming pets and 30 years of underground installation.
Our number one priority is the safety of all pets yours and ours alike. We currently have three beautiful Australian Shepherds Gatsby (5) and Lilly (12), Isabella (2) and a very fat and happy cat named Patchouli (4) Our pets are our family and are treated with great respect and love and you can expect the same treatment for you and your pet.
Contact Us
Serving the following areas:
Adams County, OH
Athens County, OH
Delaware County, OH
Fairfield County, OH
Fayette County, OH
Franklin County, OH
Gallia County, OH
Highland County, OH
Hocking County, OH
Jackson County, OH
Knox County, OH
Lawrence County, OH
Licking County, OH
Madison County, OH
Marion County, OH
Meigs County, OH
Morgan County, OH
Morrow County, OH
Muskingum County, OH
Perry County, OH
Pickaway County, OH
Pike County, OH
Ross County, OH
Scioto County, OH
Union County, OH
Vinton County, OH