We found the local Dog Guard dealer serving your area.
Dog Guard of Columbia, Greene, and Berkshire Counties, LLC
Website: https://www.dogguardcgb.com
Phone: (518) 610-5898
Email: dogguardcgb@gmail.com
Owner: Bell, Justin
2435 County Route 11, Hillsdale, NY 12529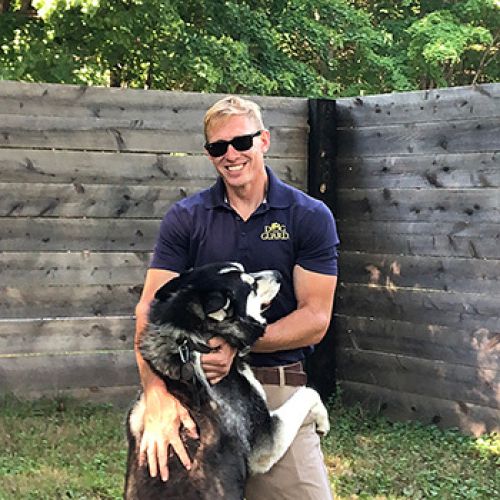 I grew up on a dirt road in a small town area. It was because of this I was fortunate enough to be able to have both cats and dogs growing up. Because of this upbringing I know what it's like to have a pet and know how much you care about that pet.
Justin Bell, Owner of Dog Guard of Columbia, Greene, and Berkshire CountiesAfter growing up I moved to an area where there was a lot more traffic on the road near my house. Having this it now made me wonder how safe my animals were with the busyness of the world flying by every day. I started looking through online like most everybody does to see if I could find an answer to the potential problem of my dog possibly being hit for running in the roadway. After looking at multiple companies I talked with Dog Guard and liked how they are set up the best as far as how their system worked, how consistent it was, and the customer service I received with it.
It was for those reasons that I decided to become a dealer and serve not only the people in my county, but also people in Greene County, Berkshire County Massachusetts, and Western Litchfield County Connecticut.
The four counties that I serve are all large counties with lots of residents, in three separate states. But when you call me for your underground fence installation I want you to feel as if you're getting local service that everyone looks for nowadays.
I look forward to meeting you and your pets.
-Justin Bell, Owner of Dog Guard of Columbia, Greene, and Berkshire Counties
Contact Us
Serving the following areas:
Litchfield County, CT
Berkshire County, MA
Columbia County, NY
Greene County, NY