We found the local Dog Guard dealer serving your area.
Dog Guard of Eastern CT/RI
Website: https://www.dogguardect.com/
Phone: (860) 389-8369
Email: Eric@DogGuardECT.com
Owner: Orkney, Eric
Eastern Point Groton, CT 06340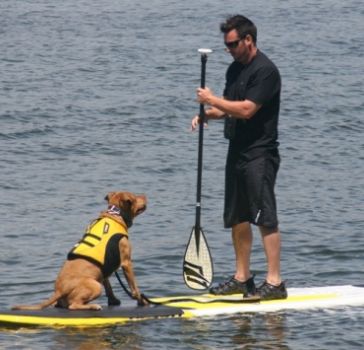 Hello, and welcome to Dog Guard of Eastern Connecticut and Rhode Island. My name is Eric Orkney and I am the owner and operator. We are based directly behind UConn's beautiful Avery Point Campus in Groton, CT. We service all of Eastern CT and portions of RI counties; including New London, Tolland, Windham, Washington, Kent, Eastern Providence, and the City of Newport.
Backed by an unbeatable lifetime equipment and containment guarantee, and an extensive animal training and customer service background, Dog Guard of Eastern CT & RI provides an unparalleled experience. Our pricing is very competitive and the training is second to none! I am a professional animal trainer with more than ten years' experience and concurrently operate an animal training division that provides discounted obedience and behavioral modification training. Although I have trained primarily lions and tigers for the past decade, all the same operant conditioning techniques can be applied to any animal, including dogs.
As the owner of several rescue dogs, I work with, and train, many from local shelters and rescue organizations. There is obviously an ever-growing need to place these animals in good homes and for them to be safely contained. As an incentive, I offer an additional $100 off a new fencing system to people who have adopted or rescued these animals.
At Dog Guard of Eastern CT & RI, the care and safety of your pet is our highest priority. We spend as much time as is needed with both the customer and their pet(s) to review the way the system works and to explain the different phases of the conditioning process. You aren't just training the dog; you are also training their owner. I also take our rescued American Pit Bull Terrier Chewbacca, out with me to almost all of our "distraction" trainings. If you purchase a fence through us you will surely see him; you might even see him pulling in your driveway with his Doggles on!
Choosing to purchase a Dog Guard Out of Sight Fencing system is life-changing. Not only is it an investment in the safety and well-being of your beloved dog, but it gives you peace of mind as well.
Contact Us
Serving the following areas:
Middlesex County, CT
New Haven County, CT
New London County, CT
Tolland County, CT
Windham County, CT
Kent County, RI
Washington County, RI