We found the local Dog Guard dealer serving your area.
Dog Guard of Fargo
Website: https://www.dogguardfargo.com
Phone: (701) 412-2716
Email: info@dogguardfargo.com
Owner: Kjar, Anders
Kindred, ND 58051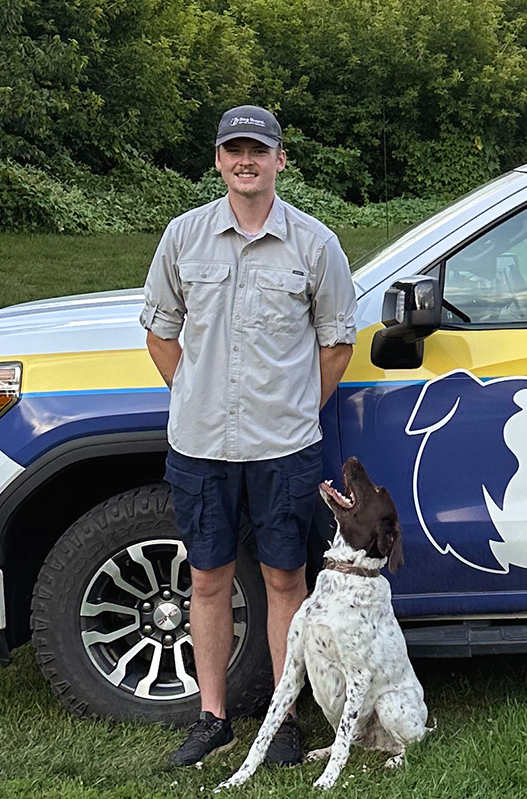 Dog Guard of Fargo provides services in Fargo/Moorhead, Bismarck, Devils Lake, Detroit Lakes, Bemidji, and Alexandria. Because we are your neighbors, we know that our local reputation depends on the quality of our fences and the level of service we provide.
At Dog Guard Out Of Sight Fencing, we have made it our mission to provide you with reliable installations and repairs of indoor and outdoor pet containment fences as well as replacement parts, training, replacement batteries and more. Even though our company continues to grow, our belief in the value of an honest, one-on-one relationship remains the same.
Contact Us
Serving the following areas:
Becker County, MN
Beltrami County, MN
Clay County, MN
Clearwater County, MN
Douglas County, MN
Grant County, MN
Hubbard County, MN
Kittson County, MN
Lake of the Woods County, MN
Mahnomen County, MN
Marshall County, MN
Norman County, MN
Otter Tail County, MN
Pennington County, MN
Polk County, MN
Red Lake County, MN
Roseau County, MN
Todd County, MN
Traverse County, MN
Wadena County, MN
Wilkin County, MN
Barnes County, ND
Benson County, ND
Burleigh County, ND
Cass County, ND
Cavalier County, ND
Dickey County, ND
Eddy County, ND
Emmons County, ND
Foster County, ND
Grand Forks County, ND
Griggs County, ND
Kidder County, ND
LaMoure County, ND
Logan County, ND
McIntosh County, ND
Nelson County, ND
Pembina County, ND
Ramsey County, ND
Ransom County, ND
Richland County, ND
Sargent County, ND
Sheridan County, ND
Steele County, ND
Stutsman County, ND
Traill County, ND
Walsh County, ND
Wells County, ND