We found the local Dog Guard dealer serving your area.
Dog Guard of North Florida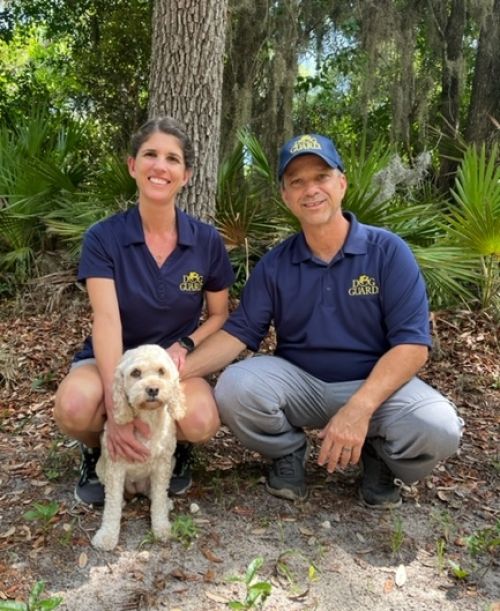 Website: https://www.dogguardnorthfl.com
Phone: (904) 257-8317
Email: info@dogguardnorthfl.com
Owner: Alboher, Heath & Raeann
Fernandina Beach, FL 32034
Hi, everyone! We are Raeann and Heath Alboher of Dog Guard of North Florida. We joined the Dog Guard team because it is the best product on the market, offering a safe and affordable alternative to conventional fencing. We provide not only freedom for your pet, but also peace of mind for you. The ability to give your dog the freedom to roam while being safely contained is a comforting feeling. We know that your dog is more than just a pet, but a part of your family and we look forward to serving you.
Contact Us
Serving the following areas:
Alachua County, FL
Baker County, FL
Bradford County, FL
Clay County, FL
Columbia County, FL
Dixie County, FL
Duval County, FL
Flagler County, FL
Gilchrist County, FL
Hamilton County, FL
Lafayette County, FL
Madison County, FL
Nassau County, FL
Putnam County, FL
St. Johns County, FL
Suwannee County, FL
Taylor County, FL
Union County, FL
Volusia County, FL
Camden County, GA
Charlton County, GA