We found the local Dog Guard dealer serving your area.
Dog Guard of Northern Michigan (Hidden Dog Fence)
Website: https://www.hiddendogfencemichigan.com/
Phone: (231) 941-2367
Email: info@dogguardmi.com
Owner: Morrison, Neil & Molly
10261 Bates Road, Williamsburg, MI 49690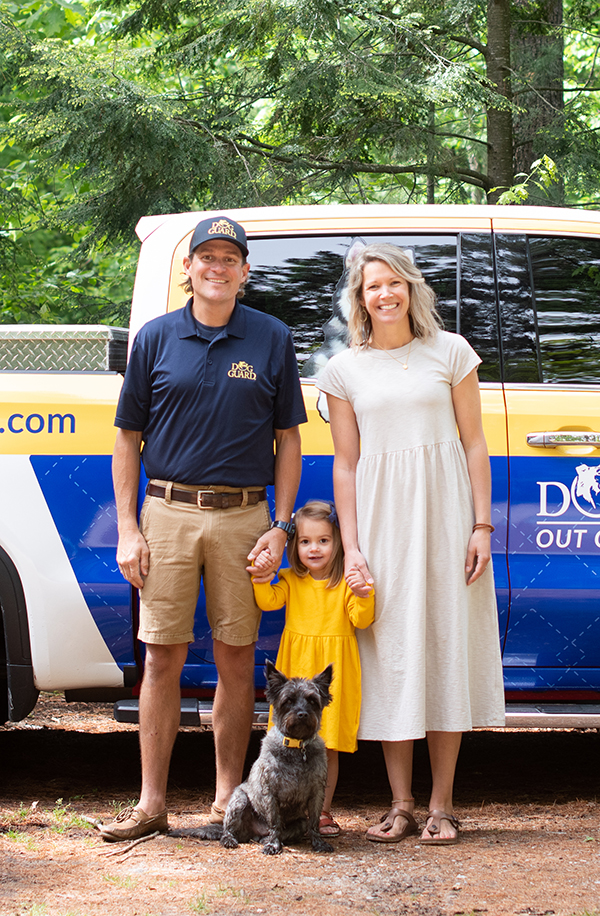 Welcome to Dog Guard of Northern Michigan. We are Northern Michigan's exclusive Dog Guard Dealer.
We have a Cairn Terrier named Merlin. We consider him to be one of our children. He gets a great amount of love and care and we always want her to be safe. I am sure many pet owners feel the same way, so having a hidden dog fence using Dog Guard equipment is a way to get the safety and security your pet deserves. A Dog Guard Out of Sight pet fencing system can be customized to fit your yard and needs, has a great warranty, will save you money, and — with some training — is guaranteed to keep your pets at home.
Contact Us
Serving the following areas:
Alcona County, MI
Alger County, MI
Alpena County, MI
Antrim County, MI
Arenac County, MI
Bay County, MI
Benzie County, MI
Charlevoix County, MI
Cheboygan County, MI
Chippewa County, MI
Clare County, MI
Crawford County, MI
Delta County, MI
Dickinson County, MI
Emmet County, MI
Genesee County, MI
Gladwin County, MI
Grand Traverse County, MI
Gratiot County, MI
Huron County, MI
Iosco County, MI
Isabella County, MI
Kalkaska County, MI
Lake County, MI
Lapeer County, MI
Leelanau County, MI
Luce County, MI
Mackinac County, MI
Manistee County, MI
Marquette County, MI
Mason County, MI
Mecosta County, MI
Menominee County, MI
Midland County, MI
Missaukee County, MI
Montmorency County, MI
Ogemaw County, MI
Osceola County, MI
Oscoda County, MI
Otsego County, MI
Presque Isle County, MI
Roscommon County, MI
Saginaw County, MI
St. Clair County, MI
Sanilac County, MI
Schoolcraft County, MI
Tuscola County, MI
Wexford County, MI