We found the local Dog Guard dealer serving your area.
Dog Guard of the Low Country
Website: https://www.dogguardofthelowcountry.com
Phone: (843) 757-3647
Email: dogguardlowcountry@gmail.com
Owner: Williams, Chris
19 W Cedar Rd., Saint Helena Island, SC 29920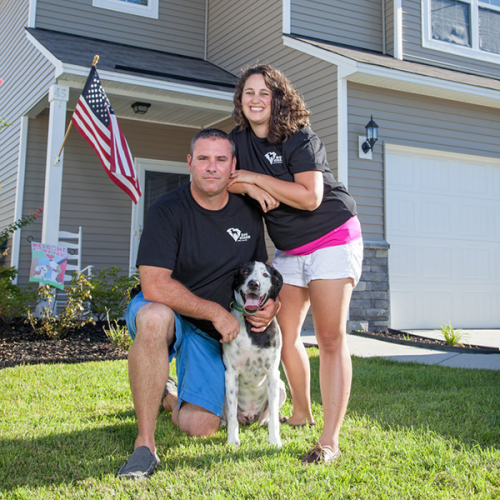 Dog Guard of the Low Country is owned and operated by Chris and Jessica Williams, who live in Beaufort with their three children and two dogs. Chris is originally from Massachusetts while Jessica grew up in North Carolina. Their love of this area begin in 2012 when the Marine Corps brought them to Parris Island. The Williams have been running Dog Guard of the Low Country since Chris's retirement of 21 years of service in the Marine Corps in May 2016.
We are dedicated to providing the best service. We look forward to serving you and your pets!
Contact Us
Serving the following areas:
Appling County, GA
Atkinson County, GA
Bacon County, GA
Brantley County, GA
Bryan County, GA
Bulloch County, GA
Candler County, GA
Chatham County, GA
Clinch County, GA
Coffee County, GA
Dodge County, GA
Echols County, GA
Effingham County, GA
Emanuel County, GA
Evans County, GA
Glynn County, GA
Jeff Davis County, GA
Jenkins County, GA
Johnson County, GA
Lanier County, GA
Laurens County, GA
Liberty County, GA
Long County, GA
McIntosh County, GA
Montgomery County, GA
Pierce County, GA
Screven County, GA
Tattnall County, GA
Telfair County, GA
Toombs County, GA
Treutlen County, GA
Ware County, GA
Washington County, GA
Wayne County, GA
Wheeler County, GA
Allendale County, SC
Bamberg County, SC
Barnwell County, SC
Beaufort County, SC
Charleston County, SC
Colleton County, SC
Dorchester County, SC
Hampton County, SC
Jasper County, SC
Orangeburg County, SC