We found the local Dog Guard dealer serving your area.
Dog Guard of Kansas
Website: https://www.kansasdogguard.com/
Phone: (316) 755-5611
Email: jay@kansasdogguard.com
Owner: Kutilek, Jay
5640 N Sullivan Rd., Wichita, KS 67204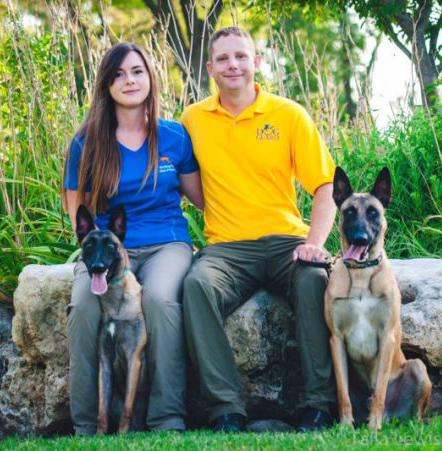 Welcome to Dog Guard of Kansas. Hi my name is Jay Kutilek and I am the owner of Dog Guard of Kansas. I have lived in Wichita, Kansas my whole life. I have worked with underground fences for the last seven years; the first four with a Dog Guard competitor. Once I started my own business I tried a couple of other systems on the market but wasn't satisfied with them. However, when I found Dog Guard three years ago I was sold.
For as long as I can remember I have loved dogs and considered them members of the family. I currently have two dogs; one is Basset Hound named Ruby, and the other is Malo who is a Belgium Malinois. We train for a German sport called Schutzhund. For the last 12 years I have been training dogs of all breeds. I train for Schutzhund on my own and also with a group as the instructor.
What led me to underground fence systems was my love for dogs and my personal experience with dogs jumping fences. I considered becoming a pet containment system dealer because I wanted to be part of something that helped prevent run-away pets.
When I am not working or training I like to spend time with my family, enjoy some time outdoors or watch an occasional movie.
What would you do to insure your family's safety? Dog Guard Out of Sight Fencing is your one-stop for all your nonvisible fence needs. Our locally owned and operated business not only installs new nonvisible fence systems but we also fix any brand of pet fence system, and we offer a great trade-in discount if you are interested in upgrading your current system. Our customer satisfaction and pet safety are our number-one priorities. We pride ourselves in offering the quickest response time to our customers, whether for a wire break, a dead battery, or a training issue. We are ready to help at the earliest opportunity.
I often get asked what makes us at Dog Guard different than our competitors. For starters, all of our products are made in America. We believe in supporting the American economy as much as possible. Our system comes with a lifetime warranty at no extra charge to our customers. We are a locally owned and operated business. There is no calling 1-800 numbers with us; we don't believe in a call center that makes you jump through hoops. You will work with the same person for all your electronic fence needs (installation, training, wire breaks, etc.). You can adjust the levels on your Dog Guard nonvisible fence system yourself — other companies make you call and wait for them to adjust it. We have a total of 32 different levels of correction to suit your dog's individual temperament, because we understand that everyone and every dog is different. We offer four different sizes and varieties of receiver collars.
Here at Dog Guard we know that dogs and cats are more than just pets; they are family members. Along with the proper training and education, which is included with your Dog Guard Out of Sight Fencing system, your pets can enjoy the freedom to go outside and you can enjoy the peace of mind knowing they are safe.
Contact Us
Serving the following areas:
Allen County, KS
Barber County, KS
Bourbon County, KS
Butler County, KS
Chase County, KS
Chautauqua County, KS
Cherokee County, KS
Cowley County, KS
Crawford County, KS
Elk County, KS
Greenwood County, KS
Harper County, KS
Harvey County, KS
Kingman County, KS
Labette County, KS
McPherson County, KS
Marion County, KS
Montgomery County, KS
Neosho County, KS
Pratt County, KS
Reno County, KS
Rice County, KS
Saline County, KS
Sedgwick County, KS
Stafford County, KS
Sumner County, KS
Wilson County, KS
Woodson County, KS
Alfalfa County, OK
Garfield County, OK
Grant County, OK
Kay County, OK
Noble County, OK
Woods County, OK