We found the local Dog Guard dealer serving your area.
Tri State Dog Guard
Website: https://www.tristatedogguard.com
Phone: (608) 571-1867
Email: info@tristatedogguard.com
Owner: Crist, Dennis
17249 Meylor Lane, Darlington, WI 53530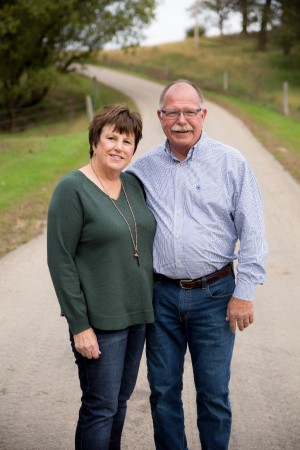 Welcome to Dog Guard of The Tri-State. We are Denny and Sherry Crist, owners of Dog Guard TriState Out of Sight Fencing located in Darlington, WI. We serve Southern Wisconsin and Northern Illinois and Iowa. We have been in the fence industry with our three sons (Travis, Adam and Kurt) for 15 years, installing chain-link, aluminum and vinyl fences.
We saw the need for a safe and cost-efficient in-ground fence for dogs and cats in our area.We have owned German Shepard dogs for more than 40 years and have always considered them to be members of our family. So we know firsthand the importance of keeping your pet safe.
We bring a strong work ethic to every job and pride ourselves in offering each customer a winning combination of superior Dog Guard products and excellent customer service. Creating a safe and secure pet-containment system that is custom-made for your pet and that offers them the freedom they deserve and brings peace of mind to you is what Dog Guard TriState Out of Sight Fencing is all about!
Contact Us
Serving the following areas:
Boone County, IL
Carroll County, IL
Jo Daviess County, IL
Ogle County, IL
Stephenson County, IL
Winnebago County, IL
Dubuque County, IA
Jackson County, IA
Crawford County, WI
Grant County, WI
Green County, WI
Iowa County, WI
Lafayette County, WI
Richland County, WI
Vernon County, WI